Rio Carnival 2021
Rio Carnival Like Never Before!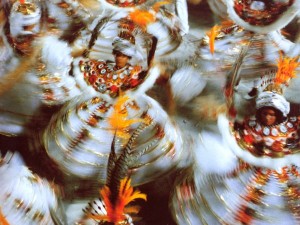 Welcome to RioCarnival.net, the premier source for planning and booking your vacation to the magnificent Carnival in Rio de Janeiro. Congratulations on being just a click away from experiencing the greatest party on the planet! The team at RioCarnival.net is dedicated to providing you with all the most relevant, up-to-date information you need to plan and book your trip to the 2021 Rio Carnival in Rio de Janeiro. With all the excitement and the passion revolving around the Marvelous City, your trip will undoubtedly be the vacation of a lifetime!
We encourage for you to browse our easy-to-navigate site to learn everything about the world famous Rio Carnival! Learn all about the fierce competition that has captivated the world and is one of the most spectacular parties on this planet: the breathtaking 2021 Rio Carnival Samba Parade. Explore the Rio de Janeiro Samba School section and see what Rio De Janeiro's most elite schools are planning for their fight to remain on top in their group.
2021 Rio Carnival Sambadrome Parade Schedule
| Parade | Day | Date | Parading Samba Schools |
| --- | --- | --- | --- |
| Access Group A | Friday and Saturday | February 12 and February 13, 2021 | |
| Special Group 1 | Sunday | February 14, 2021 | |
| Special Group 2 | Monday | February 15, 2021 | |
| Champion's Parade | Saturday | February 20, 2021 |        TBD |
What You Can Expect from RioCarnival.net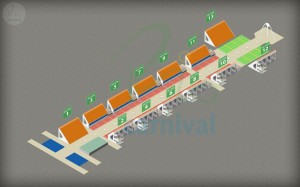 Our mission is to help you experience Rio Carnival the right way and in style. That's why we provide you with all the tools you need to ensure the best possible experience during your trip to the Rio de Janeiro Carnival!
Before purchasing your 2021 Rio Carnival Tickets, we encourage you to familiarize yourself with the Sambadrome using our newly designed interactive maps. Browse our Carnival Tickets Guide to learn everything you need to know about choosing the best Rio Carnival tickets for you. Reserve your roundtrip transfers on the RioCarnival.net Sambadrome Shuttle Service to assure an effortless arrival and departure to and from the Sambadrome.
 Browse and book Rio Carnival hotels, hostels and other Rio Carnival accommodations both through our Rio Carnival Hotels booking engine and on our Rio Carnival Hotel Deals page. Learn about and secure your Carnival Balls tickets to all the legendary Rio Carnival Balls.
Discover the amazing history of Rio Carnival in the magnificent and wonderful city of Rio de Janeiro. RioCarnival.net will provide you with useful tips that will make your Rio Carnival trip easier and all the more memorable. RioCarnival.net also provides you important information about exchanging money, finding delicious food and nightlife to suit your unique tastes, guides to exploring the famous Rio de Janeiro beaches, and the best Rio Carnival Street Parades and Blocos.
Our seasoned Carnival experts are here to guide you along the way, helping you make the most of your trip to the 2021 Rio Carnival in Cidade Maravilhosa, the "Marvelous City" of Rio de Janeiro. What are you waiting for? Start booking your trip today!
Rio Carnival Balls – 2021
Carnival Balls have a long historical significance to the festivities of Carnival in Rio. RioCarnival.net offers you information about and access to the infamous Rio Carnival Balls at the best prices. You should be aware of the various ticket options available for the Carnival Balls, from General Admissions to VIP Tables. Choose your favorite Carnival Ball and dance the night away! Whether it's one of the events of the Scala Ball series that takes place nightly during Carnival, or the legendary Magic Ball at the Copacabana Palace Hotel. There is a Carnival Ball for everyone of all tastes and preferences. Reserve your spot today on the RioCarnival.net Carnival Balls ticket page!
2021 Rio Carnival Ball Schedule